Professional conference interpreters are highly qualified experts for multi-lingual and intercultural communication.
Simultaneous interpreters ensure effective communication between the speaker and the audience and are vital in making your event a success.
For more information about my work as an interpreter and an interpreting consultant, my areas of expertise, the types of interpretation etc. please see this website or contact me by e-mail or telephone.
With my long-term co-operation with interpreters of other languages I will be happy to provide you with all team of experienced simultaneous interpreters for any multilingual event.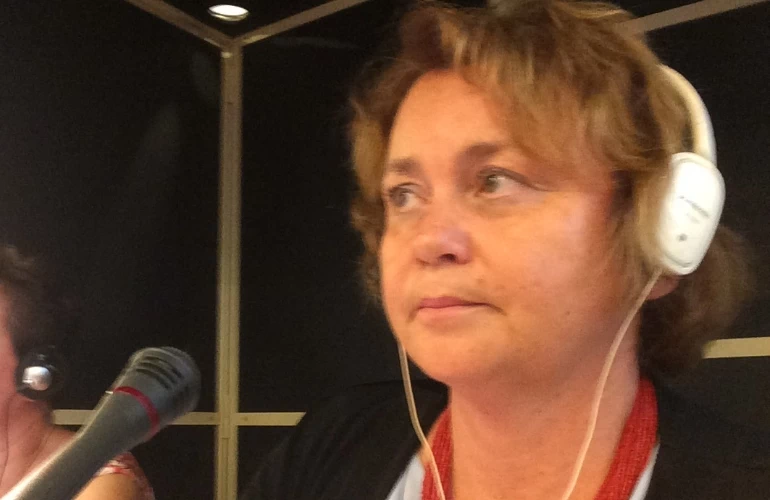 Where?
In the Tricity (Gdansk, Gdynia, Sopot) and in Warsaw a customer doesn't have to cover accommodation costs, but I provide my interpreting services all over Poland, in Sweden and in any other place elsewhere on request.
What?
Official governmental visits
Conferences, congresses, presentations and training sessions in the fields of international relations, science and technology
Corporate board meetings, business negotiations
Notarization of contracts
Surveys and market research interviews
Police interrogations and court proceedings
Press conferences
Simultaneous interpreting
Interpreting spoken text simultaneously requires thorough preparation and a high degree of concentration. Simultaneous interpreters usually work in teams of two or three per language combination in soundproof interpreting booths. They work in turns, alternating at regular intervals, usually every thirty minutes. The audience listens to the interpreters through headsets (at conferences) or over a loudspeaker (e.g. during television broadcasts).
Simultaneous interpreting is the most frequent and convenient solution for events of all types.
Consecutive interpreting
In consecutive interpreting, spoken text is translated with a time delay without an interpreter's booth. The interpreter normally stands next to the speaker. However, this doubles the amount of time it takes for speakers to make their presentations. Depending on the subject and the duration of the event, consecutive interpreters work alone or in teams of two.
This type of interpreting is best suited for roundtable discussions or negotiations involving relatively small numbers of participants.
Whispering interpreting
Whispering interpreting and liaison interpreting are a form of simultaneous interpreting without special technical equipment and generally involve a maximum of one or two listeners. In such settings, unfavorable acoustic conditions often prevent interpreters from providing optimal translations. Moreover, the sound of the interpreter's voice can prevent both interpreter and speaker from understanding what is being said and can be disturbing to all concerned.
This is an inconvenient form of interpreting that should be used for brief meetings only.